ClubDom – Dirty nylons washer
Today one of clubdom 's mistresses seems to have dirtied her nylon socks, and what ever shall she do. Well fortunately there are always male slaves around here, and she employs the help of one to clean up her nylons with his tender tongue. Enjoy this submissive guy savoring the delicious toes of his mistress.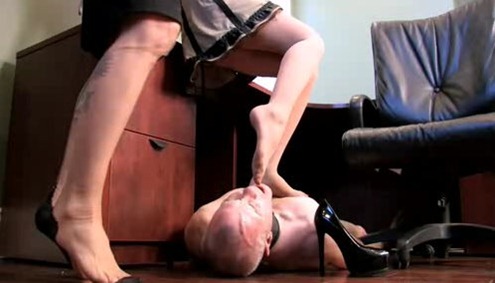 Check out this submissive boy savoring delicious toes!