Ashtray
This stupid male bitch gets humiliated by the nasty mistress by fucked and bound him and in all the way she wants to. Enjoy as the sexy mistress punishes her little man slut for behaving badly today. She calls him in and he makes his appearance walking on all fours as he knows he's been a very bad boy today. Watch as the sexy latex mistress lights up a cigar and uses his tongue as a nice little ashtray while he just has to sit there obediently. But we know that this babe is actually just training him to be obedient and patient. And as you will see in this nice little video she can be quite gentle too.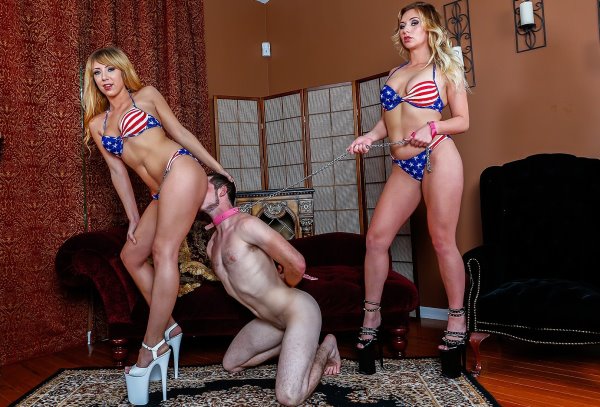 Sit back and watch as in this nice movie clip you can see the red headed sexy lady as she teases the guy with some dirty talk. And all the while you also get to see her teasing him as she asks him if he'd want to fuck her pussy. Of course he can't respond, and every time he tried to give an answer he just gets to wait a little bit longer. well by the end it's been a good while, and the sexy woman doesn't feel like giving him any special rewards. And so, the guy just gets to sit there some more as she plays with her latex bra and shows off her round tits to the cameras in this nice update!
 Click here and enjoy this guy getting punished!