For today's free club dom videos we have mistress Ashley demonstrating how to milk your man slave. She demonstrates proper procedure as the subject has to be immobilized for this process. Ad she strokes his cock faster and faster the guy eventually cums for his mistress as she collects all of the warm jizz that he blows. The thing is that this sexy and hot blonde mistress knows exactly how to milk a man and how to get him hard too while she has him tied up and this nice afternoon the sexy babe reveals her secrets.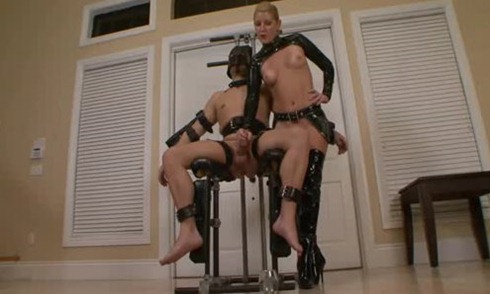 First off, the outfit is very important, and as you can see she was wearing quite the sexy and hot little set of clothes to entice this dude. Then she said that submission is everything so she makes the guy obey her every word. Then you can sit back and relax as this cute blonde babe starts to jerk him off nice and hard until she makes the guy blow his load in her glass. And you just need to see this sexy master of hand jobs at work as she stokes and jerks off that nice and hard cock of the guy today!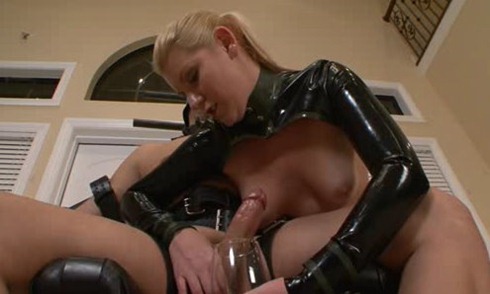 Enjoy as this male slave gets immobilized and forced to cum!